BBQ Meatballs with Honey-Glazed Vegetables
Roasted Potatoes
BBQ Meatballs with Honey-Glazed Vegetables
Roasted Potatoes
In this fantastic recipe chock full of bold flavours, we're taking traditional meatballs and raising them up a few notches! Beef is combined with a flavourful spice blend before being seared and tossed in our famous BBQ sauce. Honey-glazed carrots and parsnips, along with oven-roasted potatoes are the perfect compliments to our star protein. Another scrumptious take on a comfort food classic!
510g Ground beef

680g Potatoes

300g Carrots

300g Parsnips

2 Garlic cloves

2 Scallions

14g Honey

90ml BBQ sauce

15ml Apple cider vinegar

18g Lemony Dill & Marjoram spice blend (paprika, salt, black pepper, garlic, sugar, onion, lemon peel, dill, coriander, rosemary, marjoram, parsley, sunflower oil, lemon flavour, chili pepper, bay leaf, lemon oil)
Contains: Milk, Mustard, Sulphites
Large pan
Peeler
Sheet pan
Oil
2 tbsp Butter
Salt & pepper
Parchment paper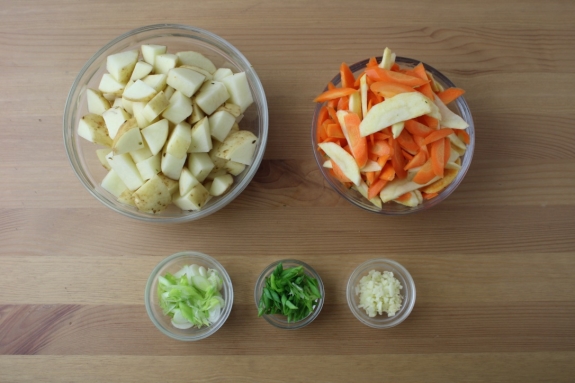 Mise en place
Preheat the oven to 450°F. Cut the potatoes into bite-size pieces. Cut off and discard the root ends of the scallions; thinly slice, separating the white bottoms and green tops. Peel the carrots and parsnips; halve lengthwise then thinly slice crosswise on an angle. Mince the garlic.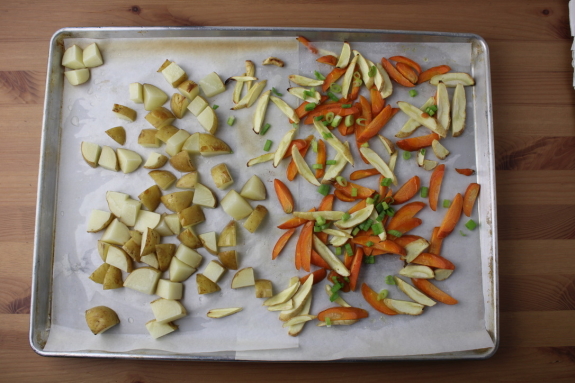 Roast the vegetables
On a lined sheet pan, toss the potatoes with a drizzle of oil; season with ⅓ of the spice blend and S&P. Arrange in a single, even layer on ½ the sheet pan (add a second lined sheet pan if necessary). On the remaining ½, toss the carrots and parsnips with a drizzle of oil; season with ½ the remaining spice blend and S&P. Transfer to the oven and roast, stirring halfway through, 24 to 28 minutes, until the vegetables are golden brown and tender when pierced with a fork. Drizzle the carrots and parsnips with the honey; add ½ the green tops of the scallions and ¼ of the garlic. Toss to combine; return to the oven and continue roasting, 2 to 3 minutes, until combined.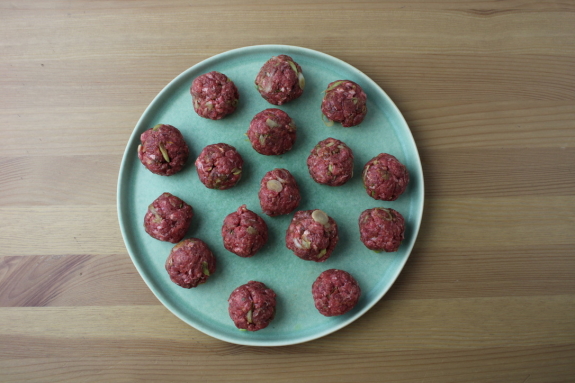 Prepare the meatballs
While the vegetables roast, in a large bowl, combine the ground beef, white bottoms of the scallions and remaining garlic; season with the remaining spice blend and S&P. Gently mix to combine. Using your hands, form the mixture into 16 meatballs about the size of a golf ball.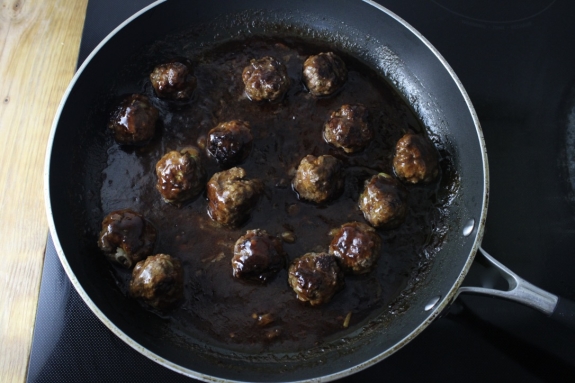 Cook the meatballs
In a large pan, heat a generous drizzle of oil on medium-high. Add the meatballs* and cover partially; cook, turning occasionally, 9 to 11 minutes, until browned on all sides and cooked through. Add the BBQ sauce, apple cider vinegar and 2 tbsp butter to the pan; cook, spooning the sauce over the meatballs, 2 to 3 minutes, until thoroughly coated.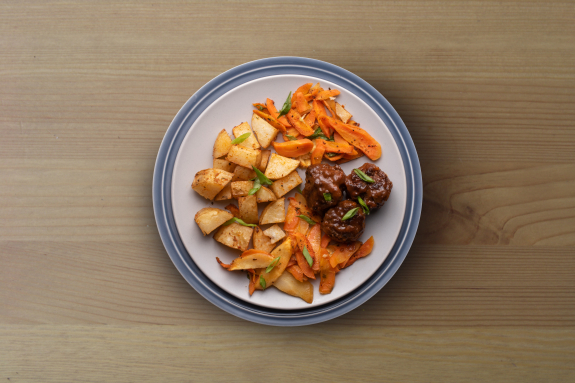 Plate your dish
Divide the roasted potatoes, honey-glazed vegetables and meatballs between your plates. Garnish the meatballs with the remaining green tops of the scallions. Bon appétit!
*Health Canada recommends cooking ground beef to a minimum internal temperature of 71°C.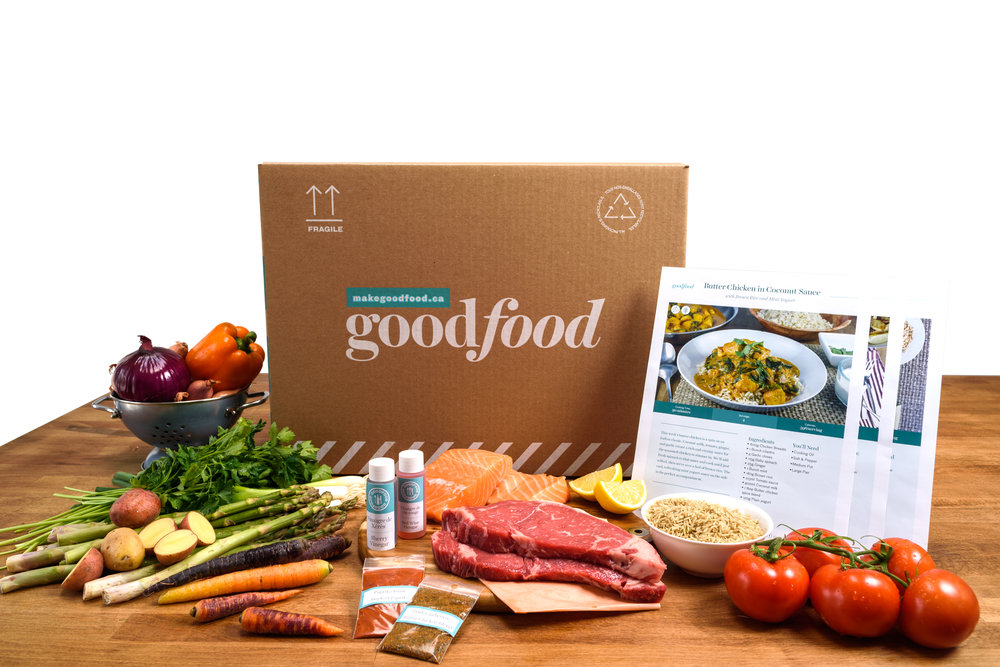 Let's get cooking
Discover a new way to cook with Goodfood: original recipes and the freshest ingredients delivered to your door every week.
Get started for just $4.99